How to use Semi-Auto Pagination
THIS TUTORIAL IS SUBJECT TO CHANGE. A REVAMPED VERSION THAT USES A DROP-DOWN MENU MAY BE LAUNCHED LATER!

To add this widget, you will first need to install it via the XtGem market. If you are using the web XtGem version, in order to access the market, click Panel then Market.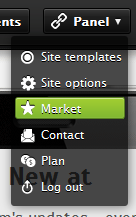 After installing such widget just add it normally via the building tools. Do so by clicking + then under Advanced click Widget. Afterwards select the widget.
setting up the widget
This widget must be used 3 times. First as a beginning, second as a separator, and third is the end. As mentioned in XtGem Knowledge Base, this widget uses the same method, and this widget only just PHP echo the same code snippet.
In the building tool, before the widget is deployed, you will be represented with a text box. Please enter the following options without any misspells and extra whitespace.
start
Above the paginated area, the widget must be deployed with the parameter "start". Without this block, the pagination won't work! This widget will generate the <!--parser:xt_pagination--> tag in order to start such pagination content.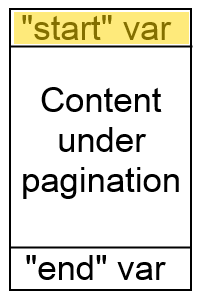 end
Like HTML, a content must have an ending tag. Use "end" parameter in order to make the widget generate the <!--/parser:xt_pagination--> tag.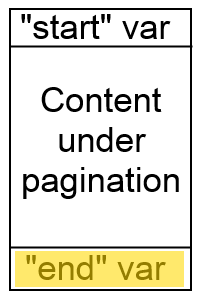 sep
"sep" works as a seperator. Without a seperator, no pagination will occur. By adding this widget with this parameter, a content under it will be regarded as a new page for the pagination.
summary
This widget was created for those who don't like or have no knowledge about coding. Little hard does count, this widget also meant to trash the difficulty of copy and pasting the tags via a smartphone. Use it for easiness!
If you are having problems when using this widget, feel free to create a new thread at our forums under this widget's category which is located here.
To see how a pagination works, you might want to go here .