Sweden Couple set up Padlock
While I was chilling at a local tour point, which is, Pulau Langkawi, Malaysia, I found a padlock at a peak of a mountain called Gunung Mat Chinchang. The padlock seems to be put by a Sweden couple, obviously shown the name of such country on such padlock!
What is interesting to me is that, this is a usual trend in Korea, where love couples lock padlocks! If this going to be a new point for doing the same thing, it would be great! (Though it may weakens the building's structure.. ngee)
You may want to visit Langkawi Island someday!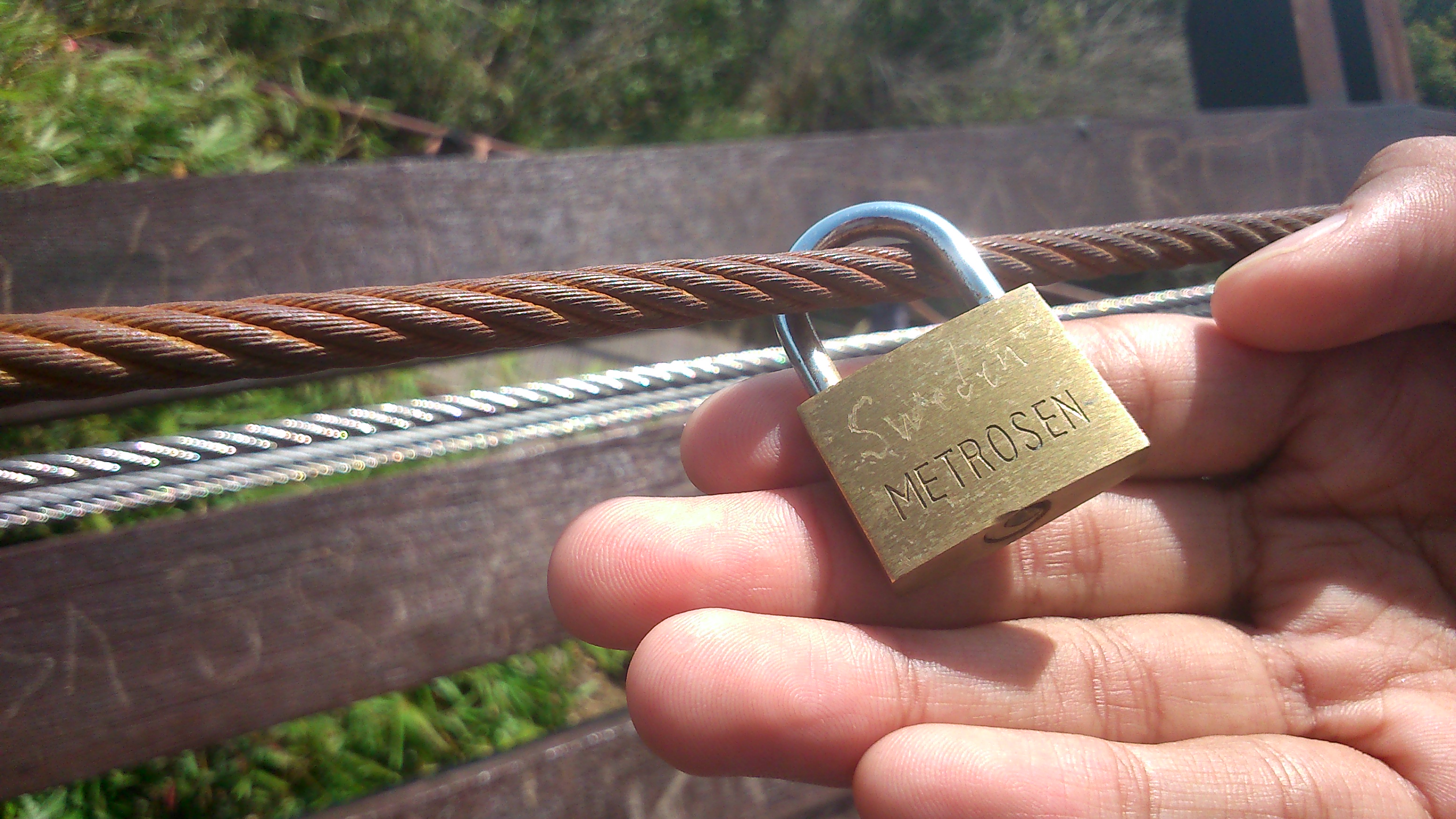 Wondering where's the island?

Malaysia, Kedah, Langkawi
Langkawi Cable Car: Jalan Telaga Tujuh Burau Bay Pantai Kok Beach, Pantai Tengah, Langkawi, Kedah, Malaysia
---
Online 1 • 2 views today • 852 views
U 1 | D 2 | W 3 | M 13 | T 852