Flame Princess Drawing
I am a really hardcore lover of Flame Princess, a cartoon character from the Adventure Time series. She is really cute to me.
I always draw herself out whenever I have a free time.
This time I tried out by drawing her using my phone. Only by using the standard Note app! It wasn't that easy though. Pinching the screen multiple times, erasing, undoing and all the things you can think of while drawing using a phone. lol.
In the end, the result was satisfying to me, I drew Flame Princess, as beautiful as she is!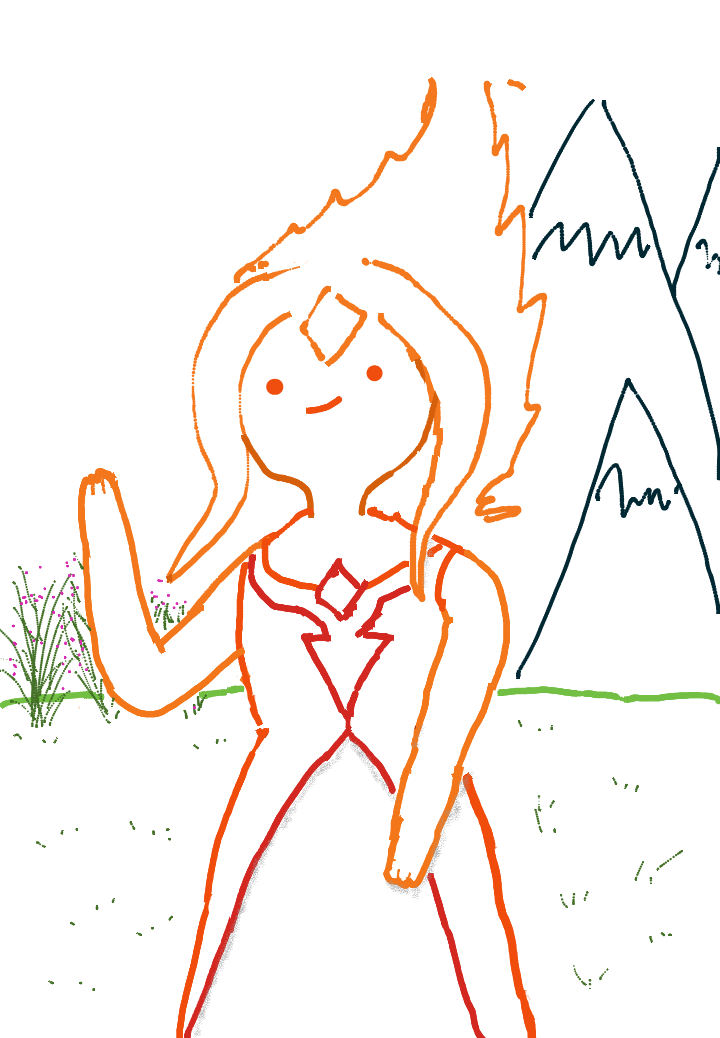 ---
Online 1 • 2 views today • 732 views
U 1 | D 2 | W 3 | M 9 | T 732